evolwun wrote:
The adjustability you speak of depends on the hardware the EMS is controlling. Give me an example of how I am wrong. You have not given me any facts that make me think you know anything at all about what you are mouthing off about.
A good tune comes down to the ability of the operator to dial in the fuel and ignition curves as close to ideal (ideal being unique to each setup) as possible. Megasquirt simply does not have the resolution, inputs/outputs, or processing speed to compete with the big boys.
Have you ever looked at a dyno chart of a Megasquirted car versus a car running a high end EMS system?
Most mega squirt dyno charts i have seen look like this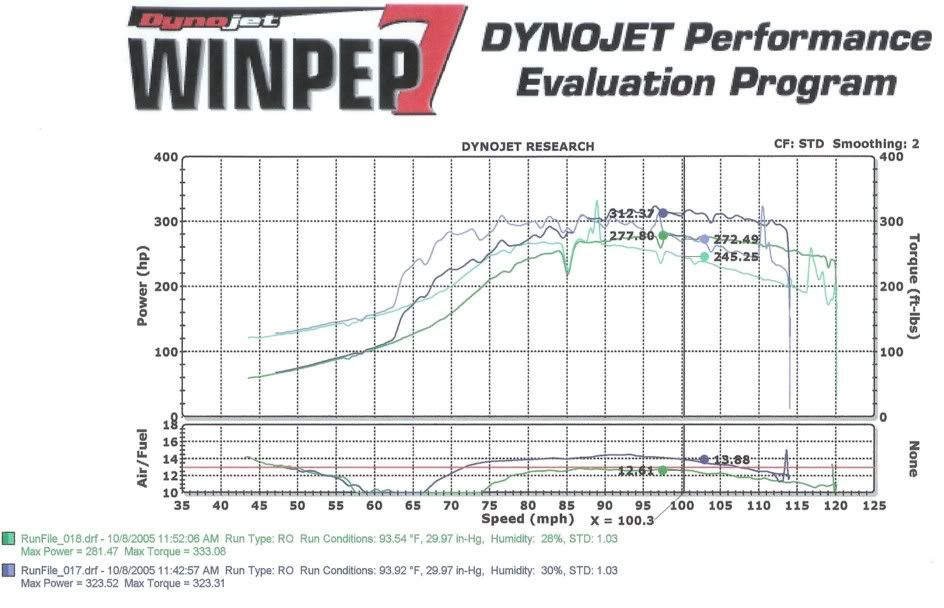 Where as most high quality EMSs tend to have dyno chart that look like this
Notice how one of them is ragged and inconsistent, while the other is a very smooth and hard pull?